The traditional room divider comprises of panels to create a screen and can be very decorative. What about the lost potential of multifunction? Room division has expanded in innovation as designers have created units which serve the same purpose and provide shelves and surfaces to enhance the living space.
Floor standing room dividers
Floor standing room dividers are very decorative and easy to store away when they are not fully extended and in use. Featured below are some picks of floor standing room dividers, even featuring little shelves to give just that little extra surface.
A contemporary take on room dividers include bookcases and units which creatively give the illusion of a wall with additional storage.This creative way of room division allocates each item to have its designated section and can be visually pleasing.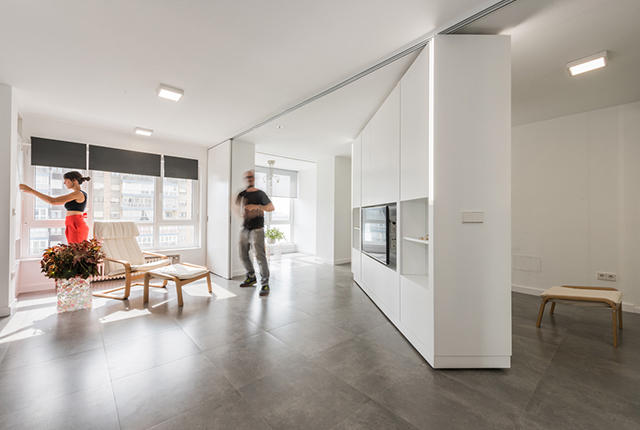 If you like the idea of room dividers, transform your living area by hiring an architect to build some moving walls to truly enhance your space.
This post contains references to products from one or more of our advertisers. We may receive compensation when you click on links to those products.