New Year is the perfect time to update your bedroom with Argos – integrate the 2022 bedroom trends – and save money with the New Year Sales
A New Year usually signifies a new start in many things, but this year we have found ourselves repeating our dreams and wishes from 2021. With a lot of uncertainty behind us, yet still more uncertainty in front of us, taking control of our home environment is a way of bringing more joy and stability into our lives.
Over the last few years we have spent an increased amount of time in our homes, working, socializing or spending a lot of time alone in our homes, so it would be no surprise that we are sick of our home interiors and are in need of some changes to feel more inspired and ready to tackle 2022.
Kickstart the New Year by creating an environment which you will enjoy spending time in. The bedroom is the perfect place to start, so we have collated some New Year Bedroom Refresh ideas from Argos. Enjoy!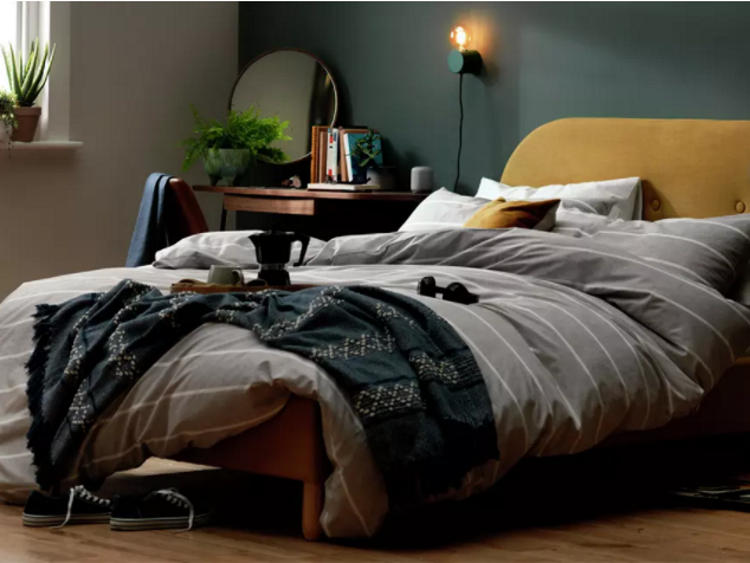 Bedrooms are taking a darker twist in 2022, with moody colour palettes which are highlighted by darker walls, upholstered colour headboards, and strong bedding designs. Multi-tasking rooms are necessary in 2022, so making sure your seating, work areas, and storage blend into your theme will ensure you maintain your moody theme.
Bring nature into the bedroom
This year's bedroom decor has been influenced by nature. We have seen a continuation of flora and fauna, botanicals and bold country inspired prints. Travel (or lack of) appears to have influenced a lot of the room styles. Now you can travel to a country manor, a woodland cabin, or a tropical Japanese inspired garden, all from the comfort of your bedroom. Here are some of our favourite collections for your New Year Bedroom Refresh.
Cabin Retreat is a calm design style with lots of geometrical prints, natural woods, ceramics and coarse metals. Water Hyacinth, Rattan and Oak are natural textures to incorporate in this trend. Rustic with a modern twist, cabin retreat is nostalgic, and reminds us of adventure and travels. Travel within the comfort of your bedroom with this travel inspired trend in 2022.
Cabin retreat accessories
Shop more Cabin Retreat products > Argos
The Folklore trend is whimsical with a nod to nature. Create harmony in your space by bringing rustic inspiration into your bedroom. With plenty of foliage, earthy colours and natural textures, Folklore is a natural theme for tonal  layering and providing comfort.
Shop more Folklore products > Argos
Country influences are all over this trend. Think of a rustic country life with dogs, wellington boots and roaring log fires, and you will be in the right frame of mind for the Country Manor trend. You can almost smell the smoke and roasting chestnuts when you look at these prints, and you will long to curl up into a sumptuous bed with a good book and a hot cup of cocoa! Traditional with a modern twist is the hallmark of this trend. This one brings country-style to town!
Manor House soft furnishings
Shop more Country Manor products > Argos
This trend which started in 2021, continues in 2022. A perfect trend for the travel starved, Japonica combines tropical floral patterns combining Japanese influence with botanica. A perfect trend to engage all your senses, it is visually captivating, sensual and feeds your spirit as well as your imagination. With a template of reinvigorating health stimulating greens and calming earthy browns, Japonica is perfect for a New Year Bedroom Refresh.
Shop more Japonica products > Argos
Bold bedding is a big trend for 2022. Updating bedding is a quick and easy way to update your bedroom and join the latest bedroom trends. No need to stick to neutral palettes in your bedroom, go bold with geometric prints, bold florals, and more vibrant colours. Invigorate your bedroom with a bold bedding update.
Shop more Bold Bedding > Argos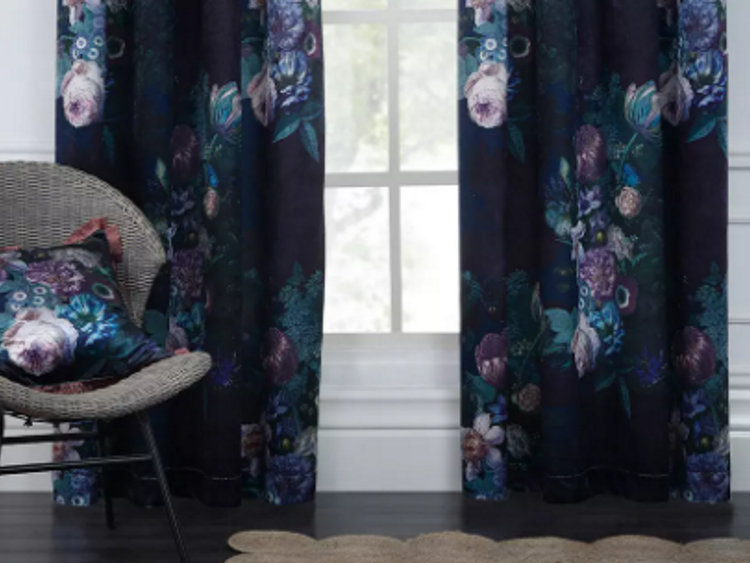 Commit to the theme you like by adding matching accessories. Don't worry 'matchy matchy' is ok in 2022. Many of the themes come with matching and contrasting accessories to fully emerge your bedroom into the latest trend. Go all out with matching accessories or mix and match to layer the theme a bit more. You are in control, so go for it!
Folktale matching accessories
Japonica matching accessories
Shop more Coordinating Accessories > Argos
Lighting is both essential and mood enhancing in bedrooms. Bedrooms often need more than one light source – for reading in bed, for doing hair and make up, or as more often is the case these days – to work in bed! Integrate trend based lighting into your rooms to not only add much needed light, but to compliment the decor of your choice.  Table lamps are a traditional light source in a bedroom, but you can swap these for wall lights to maximise space, or floor lamps if you have space to spare. Updating your lighting is a quick fix for your New Year Bedroom Refresh.
Shop more Lighting > Argos
This post contains references to products from one or more of our advertisers. We may receive compensation when you click on links to those products.