Vacuum solutions to create space >
The power of the vacuum is a force to be reckoned with when it comes to enhancing storage and space in your home. The technology available makes it easier than ever stow and protect items if they aren't in season or in your taste at the moment but you do not have the heart to give away. Vacuum bags are especially great for larger bulkier items of clothing such as jackets and jumpers but also provide an excellent solution for bedding.
Vacuum storage bags are available in a range of different sizes for different items. It is recommended that shirts and towels are placed in a medium size bag, leaving the larger sizes for blankets, jumpers and jackets.
By extracting the air between the items of clothing it increases space for other articles of clothing significantly, neatly hanging until required. Hanging storage bags are closet enhancing and provide protection from dust, mites and moths for items which should not be folded.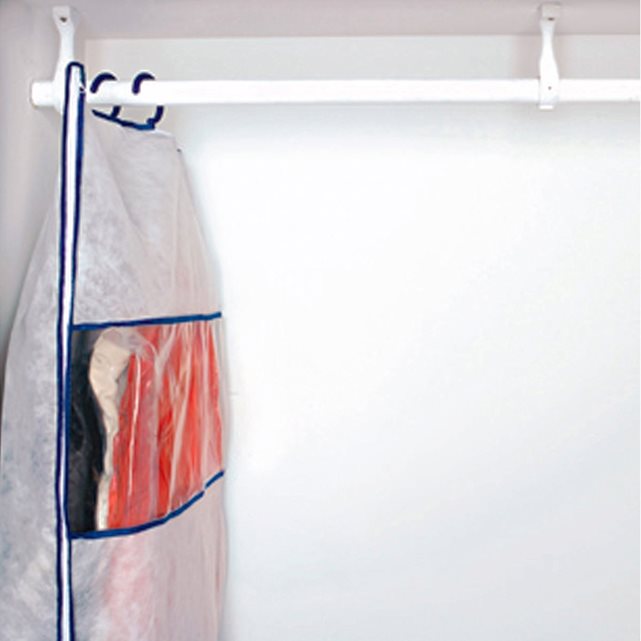 La Redoute Vacuum Pack Storage Bag, Pack of 2 + 1 Non-Woven
Under bed vacuum storage bags
These storage bags are also available in a tote form with additional handles on either side. These are particularly useful for items which need to be accessible but are not essential. Vacuum totes are ideal for storing things underneath beds and other pieces of furniture.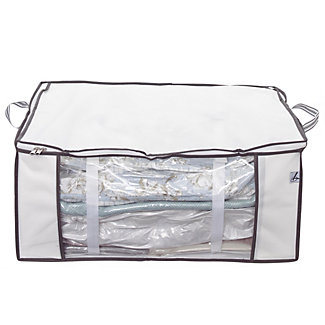 Whether you're preparing for a serious spring clean or trying to find ideas to save space to clear the clutter from every room in your house these stylish storage ideas will really maximise the space in every home. Create clutter-free interiors, using multifunctional furnishings that can do two jobs instead of one is the perfect way to utilise every storage space available.
This post contains references to products from one or more of our advertisers. We may receive compensation when you click on links to those products.