Want to know how to do a home spring refresh? Changing your home has never been easier with Argos
Springtime is a great time to take a long hard look at your home to see what you love, and what you don't love so much. Doing a home spring refresh is easy with Argos.
Whether you are doing a big home spring refresh and updating furniture, or whether you are wanting to add finishing touches to update your home.
From home trends and colour schemes, to statement furniture and stylish home accessories. Argos have got lots of room inspiration for you, just waiting to be unpacked…
Audit your home
A home spring refresh might be daunting but breaking it up into more workable chunks will make like easier.
Upholstery
Take a look at your curtains, cushions, bedding and towels, are they looking tired? Do they need replacing or do you need a style refresh?
Cookware
We've all got cookware which have seen better days stuck at the back of the cupboard, which we try to remember needs replacing each and every time we use it! But be intentional by doing an audit. What is broken or no longer functional? Maybe time to replace it and update your home at the same time.
Bedding
There's no better time to revamp your bedding than at springtime. More light and longer days show up a multitude of sins, shabby bedding being one of them. Give you bedroom a new lease of life with a simple bedding update.
Lighting
An often ignored, but easy to update, part of the home is lighting. Take a look at your ceiling lamps, wall lights and table lamps, do you need to replace them or update them with a new lamp shade?
Cushions
Cushions are the easiest and fastest room update. And often the cheapest too, unless you have expensive tastes and budget to match! Changing the cushions in a bedroom can bring a bedroom back to life. Updating cushions i a living room will have people wondering if you changed your sofa! Don't forget chairs and benches have cushions too.
Decorating
When last did you decorate? Could you do with a colour refresh? Lilac and Emerald are on trend this season, it's a good time to give you home a style boost and give yourself a much needed endorphin boost.
Furniture
Is your furniture tired, broken or no longer fit for purpose? Spring is a good time to give your home a new lease of life by updating furniture. Acacia and mango wood are very on trend right now and are future classics, so take a look at these stylish woods.
Whatever your home needs, Argos can help you achieve it. Be inspired by some of our top picks below.
Emerald
This trend doesn't shy away from colour. The brighter, the better. Dripping in loud tones of green and pink, just a few statement pieces can crank up the volume in your room.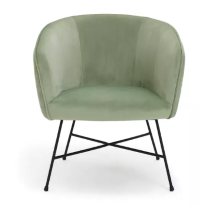 Reset
Take a deep breath. In and out. Feel lighter now? That's how the Reset trend feels all day. It's paired back with pops of pastel. It brings you a cup of tea when you walk in. The ultimate relaxed retreat.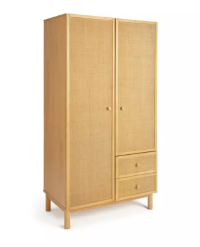 Shop the Reset trend > Reset
Global Artisan
Nod to nature with forest and fauna inspired patterns and wooden furniture. Brilliantly boho, complete the look with global inspired accessories in mustard, terracotta and red for a truly eclectic and vibrant style.