The New Year is a great time to plan changing your bedroom. Give your bedroom a fresh look for 2022 with bedroom ideas from Habitat.
The New Year is often time for reflection. For looking back at the last year, assessing what went well, or not so well. Revisiting the things your liked, and also what you did not like. It is also a time to take a look at your home, how you are living in it. What you like to take with you into the new year, and what you would prefer to leave behind in the old.
Last year we spent a lot more time in our homes than our homes were perhaps planned for. So our homes went through more use, more wear and tear, and perhaps boredom has set in with your surroundings.
Your bedroom is probably the place where if you were lucky – or unlucky if you succumbed to illness – you probably spent more time in than you planned. So this January, more than most, is a good time to think about changing your bedroom. You can choose to update your entire bedroom, or change a few things to help you live like you want to live in 2022.
To help you with changing your bedroom, we have pulled together some bedroom ideas from Habitat.

Choose Bold Colours
Adding colour to your bedroom is a quick way to lift your spirits and give your bedroom a quick face lift. Adding vibrant colours will energise you when you wake in the mornings. Stay on trend by clashing primary colours, strong wall and strong bedding fabric will brighten your outlook by day, and create the perfect mood, with appropriate lighting, at night.  Don't stick to neutral colours when changing your bedroom.
Add an Industrial Look
Industrial design is hear to stay. Soften an industrial looking bedframe with soft bedding and layers. Add plants to add colour to this layout.  Changing your bedroom to an industrial look can be done quickly and easily. Industrial, upcycled, recycled wood combines well with black metal or darker wood accessories. This look if perfect for those who don't want live with showroom perfection, but want a style update.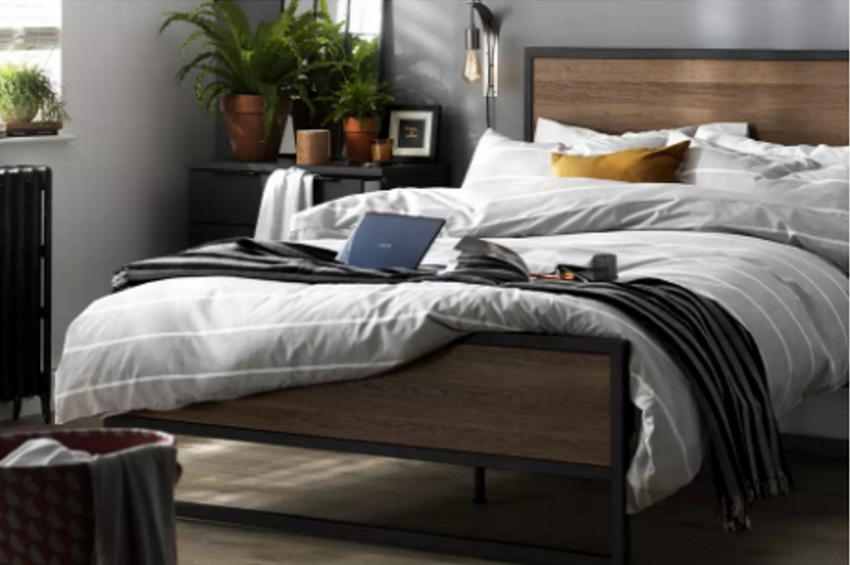 Upgrade to Loft Style
A metal bedframe is a blank canvas to build on, and is perfect for changing your bedroom. Using the wall as a headboard and storage is a great option. Add industrial style room accessories like clothes rails, floor mirrors, desk and chair to compliment this look. Use the windows to accessories this theme and choose wooden flooring with rugs to give you a cosier feel.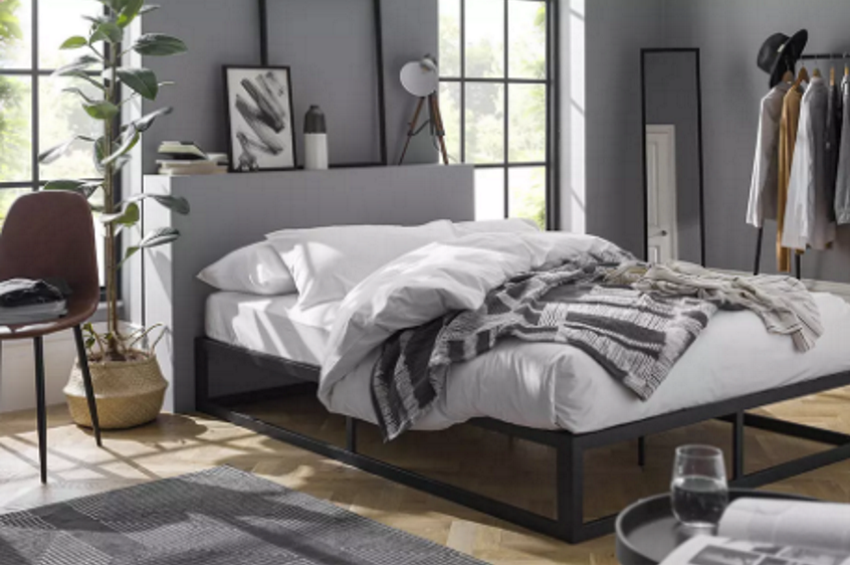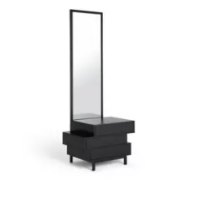 Habitat Greenwich 3 Drawer Storage Dresser with Mirror-Black
Add a Statement Bed
Adding a statement bed is a simple way to update your bedroom. Create a boutique hotel experience at home by making the bed the centre of your room decor. Statement beds can work with multiple themes. Keep it simple or use upholstery to transform a statement bed into an expensive hotel suite. Don't forget to add lighting to complete the statement!
Add a Nod to Nature
Adding natural wood to your bedroom is believed to create a soothing and relaxing environment. Extend the country, outdoorsy feel with country patterned bedding, and add plants or foliage to your decor. Create the feel of a country bed and breakfast, and make every day feel like a night away from home.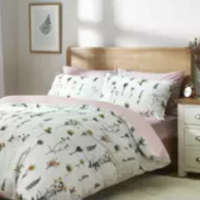 Habitat Country Hideaway Pressed Flower Bedding Set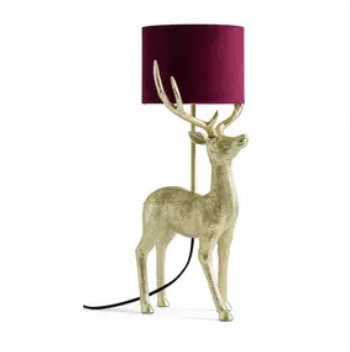 Habitat Manor House Stag Table Lamp – Wine & Gold
Add Statement Lighting
Bedside table lamps are not the only lighting you can add when changing your bedroom. Be more creative with bedroom lighting to give your bedroom a style upgrade. Choose pendant lights and above your bed, or choose wall lights. Floor lamps can also work well in bedrooms, particularly lamps with a separate reading light.
Add a Statement Headboard
Statement headboards are a hot trend for 2022. Updating your headboard is a simple way to change your bedroom if you have a bed with a separate headboard. Make a dramatic statement with your headboard, and carry this boldness throughout the room.
Need more inspiration?
View more Bedroom Ideas > Habitat

This post contains references to products from one or more of our advertisers. We may receive compensation when you click on links to those products.