This post contains references to products from one or more of our advertisers. We may receive compensation when you click on links to those products. 
Innovative furniture solutions to make the most of your small space
Living in small spaces has been an ever-growing trend in the world. Small spaces offer a streamlined, minimalist approach along with the added benefit of a much smaller carbon footprint.
Innovative solutions for small spaces has never been as in-demand as they are now, which has captivated the minds of furniture designers to come up with innovative solutions that help you make the most of your small space.
The key is to find products that can transform into something else, or those that serve more than one purpose.
So if you are thinking about downsized living, or if you have a small space at home that needs transformation, then take a look at some innovative furniture solutions that will make small living feel larger than life.
A good sofa should bring both comfort and style to your home. When searching for a sofa for your small living room, it's essential to invest in one that is space saving and also adds extra functionality to your space. Opt for a sofa with functionalities like storage, USB charging points, Bluetooth audio speakers, wireless charging Pad, and lots more.
Sideboards come in a wide range of styles, forms, and finishes. And with a slight twist in their overall silhouette, they can be used in different ways while they remain the focal point of your living room. You can add much-needed functionality to your space by opting for a sideboard that comes with a wireless charging spot or lighting that sets the mood for whatever you are up to in your living room.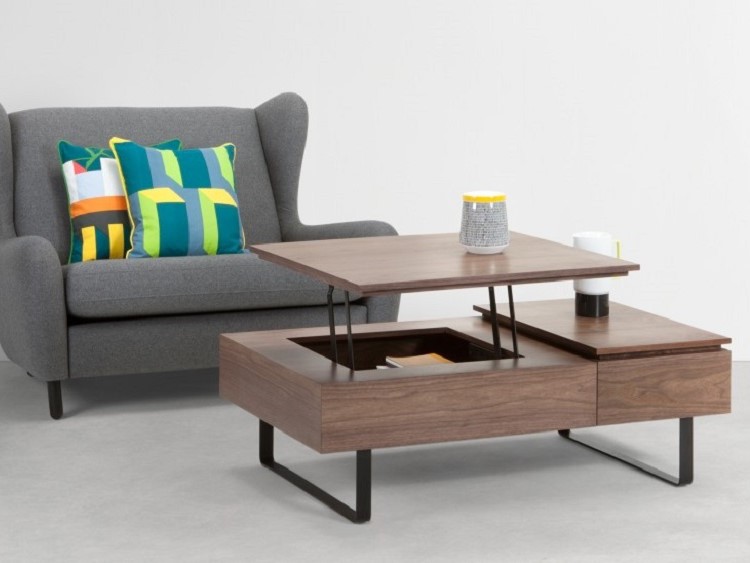 No room for a home office in your small space? Don't worry, You won't have to work off your lap. Opt for a coffee table that converts into a desk, so you can lift up the top and place your laptop when it's time to get some work done.
If you are looking to add more functionality to your small living room, then a side table with either an integrated Bluetooth speaker, wireless charging pad, or USB port will work just fine.
Add extra functionality to your living space with an innovative TV unit. A space saving Tv unit with either wireless phone charging compatibility, bluetooth, speakers, LED lighting, or USB ports will fit perfectly into your small space.
Everyone needs a bed to relax and rest, but when you live in a small space, you have limited options when it comes to the size of bed you want to add to your bedroom. This is because once you add a big bed to your bedroom, it takes up the space you need to add other furniture.
This is why a smart bed is what you need because it provides you with functionalities you would have gotten from two or more furniture. Depending on your preference, you can get a bed that comes with a TV, lighting, USB charging, wireless charging, speaker, Bluetooth, and lots more.
Sometimes, standing up from the comfy of your bed to charge your phone can be a daunting task. The best way to get this done without stress is to opt for a bedside table that is space saving, and also adds extra functionality to your bedroom space. A bedside table with inbuilt bluetooth speakers to play your favourite songs or one with wireless charging to recharge your phone will work perfectly.
Whether you want to listen to your favourite songs while you work or finding a good spot to charge your phone without interrupting your work, a smart desk is what you need. Opt for stunning smart home office desks that are practical, stylish, and loaded with innovative features like Bluetooth compatible speakers, wireless charging, and USB ports.
Add a touch of class and innovation to your baby's bedroom with a cot that can be transformed into a day bed by removing the fixed sides. This baby cot also features a matching under drawer which slides neatly under the cot bed and offers parents that much needed extra storage without taking up valuable space elsewhere.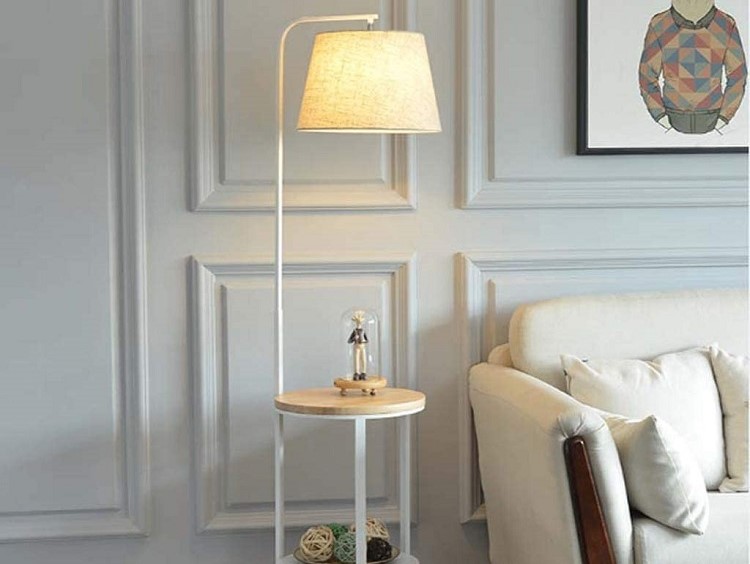 A floor lamp with shelves or a magazine rack is ideal for anyone living in a small space because it occupies little of your floor space while providing you with storage and lighting.
It's not all the time you stream your favourite Netflix and Youtube series from your phone. Sometimes you just want to relax and let your TV do it. A television with functionalities such as inbuilt Wi-Fi and bluetooth connection can help you stream all your favourite shows on NetFlix and keep you updated with your subscribed channels on Youtube.
Yes, you heard right. Bedding now comes with extra functionalities. A mattress that regulates temperature or a pillow with a built-in speaker not only helps you maximise your space but also allows you to fall asleep with ease.
With smart ovens, you can cook your meals without having to be in the kitchen all through the time your meal is being prepared.
All you need to do is to download a mobile application that lets you connect your smartphone or tablet to the oven through Bluetooth. Once connected, you can control the timer on your oven and set the cooking duration of your meal without having to be in the kitchen.
Smart Washing machines and Tumble Dryers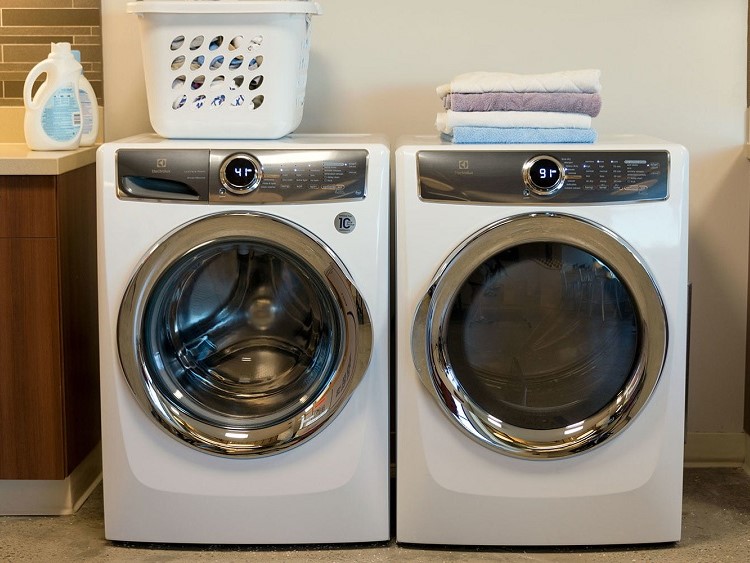 Simply put, smart washing machines and tumble dryers are the definition of when functionality meets convenience. Make laundry time easier with washing machines and tumble dryers that come with connectivity such as wifi or bluetooth.
Simply connect it to your smartphone or tablet, and control it from anywhere in your home.