How to create a dining area in your small space…
Are you spending your time sat on the sofa eating your dinner because you don't think there's space to fit a dining area into your small space? Well, forget TV dinners, here are some great dining tables for small spaces and tips to help you incorporate a dining area into your space.
Just because you live in a smaller space it does not mean you have to compromise on a dining area. Dining table sets are great for smaller areas especially bar tables as they are compact and are purposefully designed to fit into small spaces.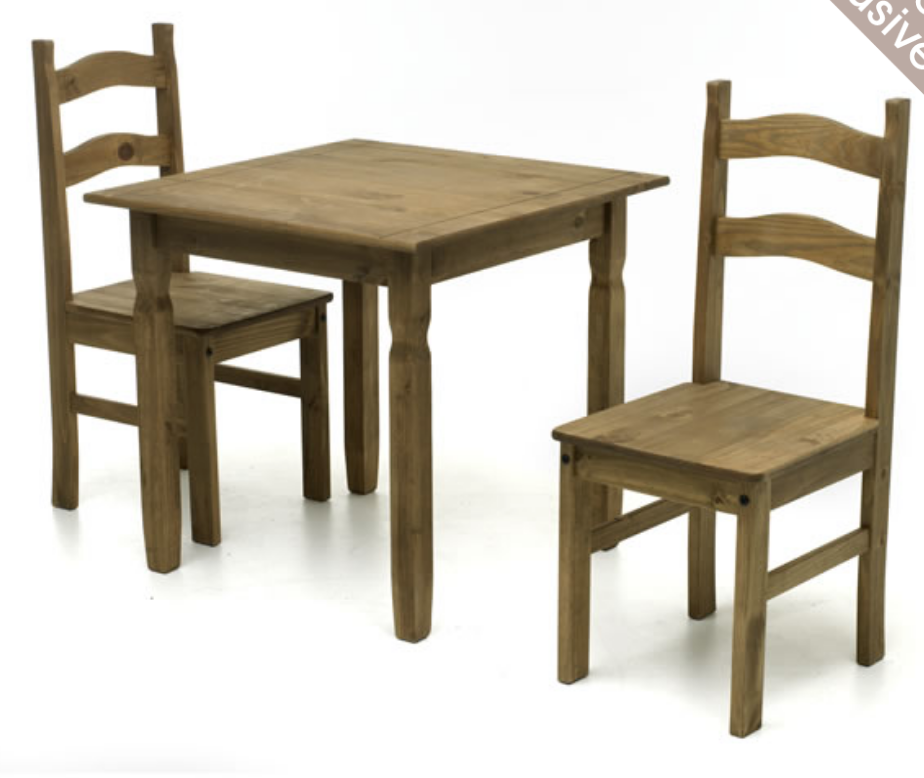 Rio Square Dining Set with 2 chairs Pine
Bar tables are a great way to incorporate a breakfast bar into your kitchen. Strategically placed against a wall or in a corner they are a perfect for saving space whilst supplying a stylish place to eat. What is also great is the stools are able to be tucked under the bar for optimum space saving purposes.
Folding tables are very handy and a great piece of furniture to have in your small space, especially if there is no room for a dining table. Folding tables can be used anywhere in your small space to create a temporary dining area along with fold away chairs.  Alternatively, you can use it as a table in front of your sofa making your TV dinners slightly more sophisticated…
Extending tables are perfect for those of you who love to entertain but don't
want to spend a fortune on a large dinner table when you will only use it a few
times in a year.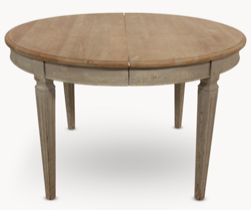 WOODCROFT ROUND EXTENSION DINING TABLE GREY LEGS ONE WORLD
This post contains references to products from one or more of our advertisers. We may receive compensation when you click on links to those products.