Kitchen Storage to Keep Your Space Stylish
Keep your countertops and cupboards neat and tidy and your essentials in easy reach with our extensive collection of kitchen storage jars and canisters.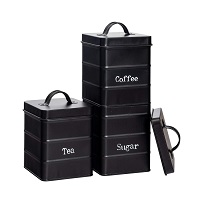 Harbour Housewares Vintage Tea Coffee Sugar Canisters – Black
Made from lightweight metal with a powder-coated finish, these canisters possess a real vintage charm, and the airtight seal created around the easy-open metal lid will ensure that your contents stay fresher for longer.
Price £8.99
Shop Now > Rinkit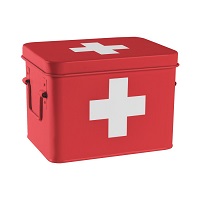 Harbour Housewares Vintage First Aid Tin – Small – Red
The interior features a removable top layer that is split into multiple sections, allowing easy organisation of all your essential pills, plasters and other medical bits and bobs.
Price £8.99
Shop Now > Rinkit
This post contains references to products from one or more of our advertisers. We may receive compensation when you click on links to those products.