Storage Solutions To Keep Your Christmas Home Clutter-free
We all know how important storage is to our space but this Christmas you need even more storage to keep your home organised and free from clutter.
Since Christmas is a time to joyously celebrate with family and friends you most likely will be having guests over. Having more people in your space can make your normally organised home seem disorganised.
To avoid this, you need to provide a home for everything that needs to be stored. This could mean adding more storage to every room in your home.
Argos has a wide range of savvy storage solutions you can select from to make your holiday home free from any form of clutter.
Your living room will most likely be the centre of attraction this holiday. It's where most of the Christmas decor is done. So equip your living room with storage options such as sideboards, shelves, bookcases or stylish, multi-functional storage solutions such as a coffee table with storage or storage side tables.
When it comes to making sure your bedroom is a centre of calmness where you're guaranteed a great night's sleep each night, keeping it clutter-free is key. Check out Argos bedroom storage for lots of nifty storage solutions to help you make the most of the space you have while keeping your bedroom stylish.
A blanket box never fails to look stunning at the foot of a bed, and it's the ideal home for throws and cushions when they're not in use. A storage ottoman provides you with extra storage for your clothing, while a storage bed offers you hidden storage for anything in your bedroom that needs to be hidden away.
When it comes to kitchen storage, quite often the more you have, the better. Keeping your kitchen neat and organised can be quite a tricky task.
Luckily Argos range of kitchen storage is here to help you keep everything in your kitchen well organised this Christmas.
If you will still escape into your home office space to get some work done this Christmas holiday then you need your workspace to be free from unnecessary clutter so you can be focused and productive.
Don't let paperwork, folders and forms take up unnecessary space in your office, give them a home by putting them neatly into a filling cabinet.
It's easy for hallways to get a little cluttered; they're the place where we take off our shoes and coats. Keep your hallway inviting and free from clutter by updating it with savvy hallway storage solutions.
Got guests coming over this holiday? Then it's time to give your bedroom a refresh. So transform your bathroom into a stylish space with plenty of room to keep all your essentials stored tidily.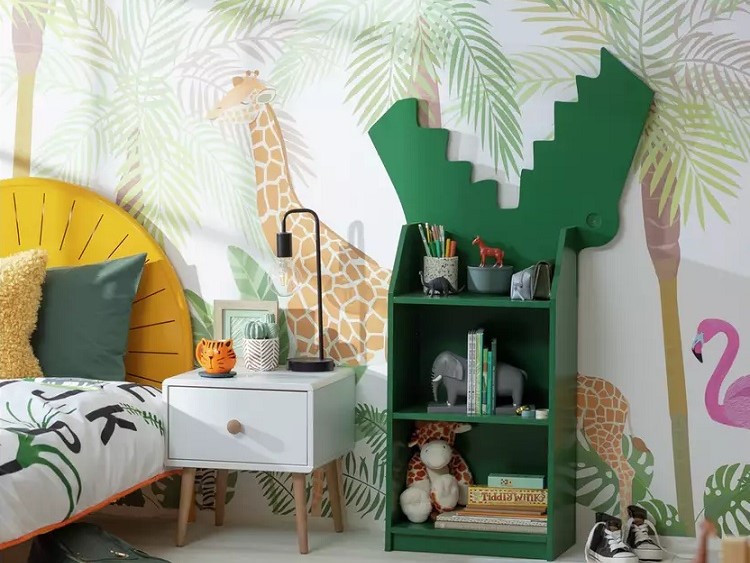 Your child's room should not be left out when decorating this holiday, Keep your little one's room space spick and span with kids' storage from Argos. You will find everything from storage boxes and baskets that can be slid under beds to shelves and bookcases.
Children's storage box and baskets
Need more inspiration?
Shop more storage solutions for your Christmas home > Argos
Latest offers
Save 10% on selected Hotpoint and Indesit Freestanding Cookers
Code: COOK10
Ends 29 March 2022
Shop Now > Argos
Great Deals on Fitness
Ends 18 December 2022
Shop Now > Argos
Getting the Garden Ready at Argos
Ends 5 April 2022
Shop Now > Argos
Save 20% on Garden Furniture and Spas with code Garden20
Ends 29 March 2022
Shop Now > Argos
Save 10% on selected LG TVs
Ends 29 March 2022
Shop Now > Argos
Save up to 1/3 on selected Furniture
Ends 5 April 2022
Shop Now > Argos
This post contains references to products from one or more of our advertisers. We may receive compensation when you click on links to those products.