Add Very Peri, The Pantone Colour Of The Year To Your Space
We are at the beginning of a new year and Pantone has unveiled the colour that will best encapsulate the year 2022.
Pantone 17-3938 Very Peri is the Pantone colour for the year 2022. It is a vibrant periwinkle blue with violet-red undertones. This is the first time the company has created a colour instead of selecting from their pre-existing archive.
Last year, Pantone chose two colours, Illuminating Yellow and Ultimate Grey, to represent reassurance and resilience in the face of difficult times. Next year's Very Peri symbolizes the changes the world is going through as we look to move beyond an intense period of isolation and uncertainty of the pandemic.
To take inspiration from the Pantone colour of the year 2022, Very Peri can be added to your space through furniture and home accessories. Decorating with Very Peri will inject a playful freshness into your home so experiment with it, have fun with it, enjoy it, and it will bring joy to your space.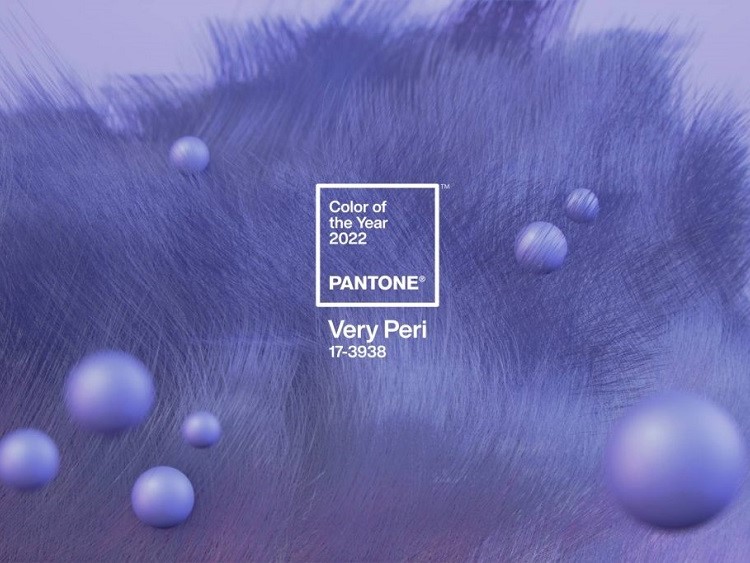 How To Properly Incorperate 2022 Pantone Colour Of The Year Into your Space
Very Peri is an appealing, enigmatic colour that will fill your space with freshness and optimism, but it must be used in a specific way.
You can integrate Very Peri into your home through home accessories or make a statement with a piece of furniture.
Since Very Peri is full of personality that will capture all eyes and steal the limelight, we suggest mixing it with calm and soft tones such as white or beige, or even selecting chocolate brown or wood to create contrast.
Combining Very Peri with dark tones will overload your space and make it lose the freshness and vitality that it brings.
We've rounded up some key products to help you decorate your home with the Pantone colour of the year, 2022. Check them out below.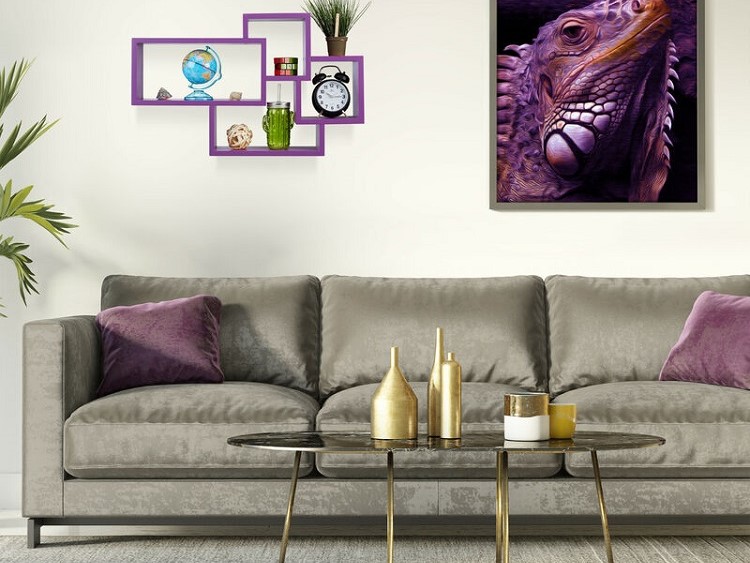 The living room is often filled with lively conversation and activity, and Veri Peri is perfect for reflecting that aura back to your family and guests.
You can go subtle by adding Very Peri into your living room with accessories such as cushions and throws. You can also go bold by painting your wall with very peri or adding Very Peri coloured living room furniture to your space.
Your bedroom should not only be a place where you relax and pamper yourself, It should also be a place that reminds you to stay creative and confident.
Since your bedroom is the first place you see when you wake up, make it a place that motivates you by adding bedroom furniture and home accessories made with the 2022 Pantone colour of the year, very peri.
You can start by adding a dash of very peri with cushions, bed throws or bedding, or by making a statement with a Very Peri dressing table chair.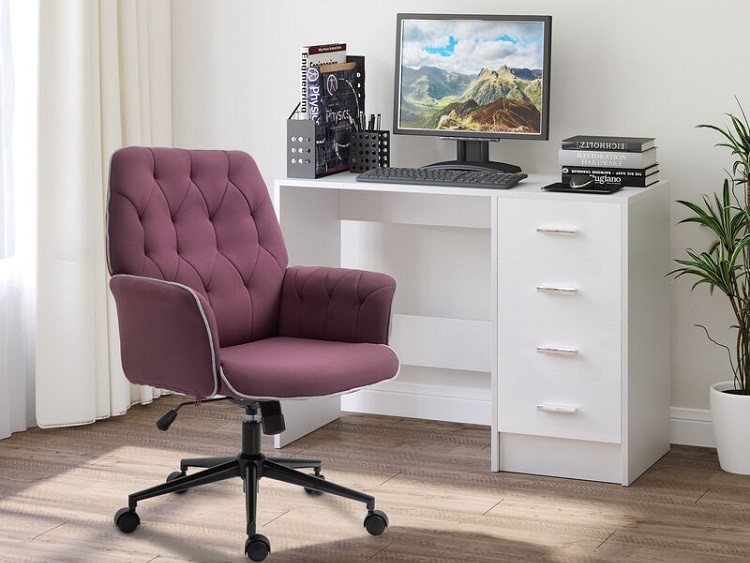 There's no place in the home that demands more creativity other than your home office. So create a place that encourages personal inventiveness by decorating your home office space with the Very Peri.
A Very Peri wall art or desk lamp will be a subtle way of introducing the colour into your home office. If you want to make a statement, then you can paint the wall with Very Peri, or use a Very Peri home office chair.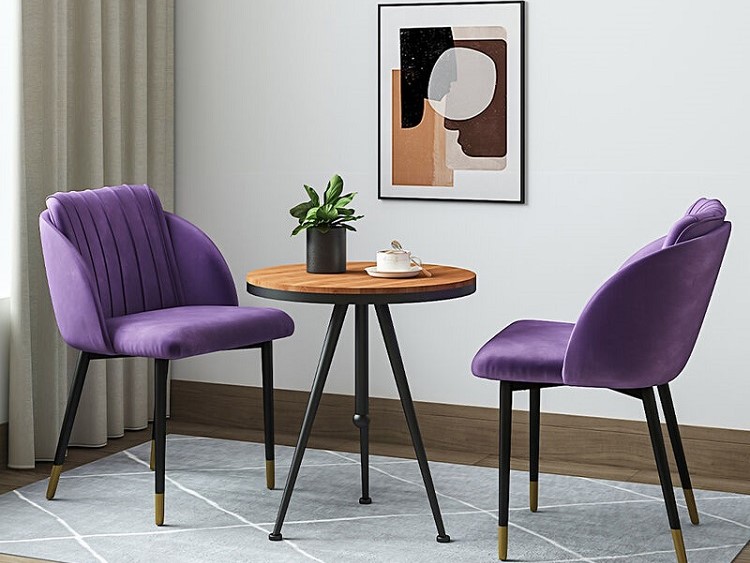 The kitchen and dining area is where you prepare and eat delicious meals. It's also where you enjoy quality time as a family, so it's only right that you create a space that's full of style and spurs your appetite.
Make your kitchen and dining space stylish by incorporating the Pantone colour of the year 2022 into it. You can start by adding a couple of Very Peri tableware such as bowls and mugs or small appliances like kettles and toasters.
You can make Very Peri more vivid in your dining space by opting for dining chairs that come in the Pantone colour of the year.
What Colour and Interior Experts Are Saying About Very Peri
Leatrice Eiseman, Executive Director Of The Pantone Colour Institute said
As we move into a world of unprecedented change, the selection of PANTONE 17-3938 Very Peri brings a novel perspective and vision of the trusted and beloved blue color family,

Encompassing the qualities of the blues, yet at the same time possessing a violet-red undertone, PANTONE 17-3938 Very Peri displays a spritely, joyous attitude and dynamic presence that encourages courageous creativity and imaginative expression.
Laurie Pressman, Vice President of the Pantone Color Institute said
The Pantone Colour of the Year reflects what is taking place in our global culture, expressing what people are looking for that colour can hope to answer. Creating a new colour for the first time in the history of our Pantone Colour of the Year educational colour program reflects the global innovation and transformation taking place.

As society continues to recognize colour as a critical form of communication, and a way to express and affect ideas and emotions and engage and connect, the complexity of this new red violet infused blue hue highlights the expansive possibilities that lay before us.
Natasha Bradley, Head Of Colour At Lick said
I am excited to see Pantone has chosen a purple hue for 2022 as I already predicted that purple would become the new pink

Very Peri is going to be a big trend in the year ahead. People are going to be inspired to use purple, opting for different shades and tones. Consumers are likely to gravitate towards a duskier or more blue-based purple, which will give more home-decorators the confidence to use the colour.
Amy Lockwood Home Decor Editor at Real Homes said
After so much uncertainty in the world over the past few years, I find its brave boldness both invigorating and uplifting. Although most of us might not be rushing to paint an entire room in this shade, it brings joyful vibrancy and some much-needed playful optimism as an accent colour.
Need more inspiration?
Shop more products with 2022 Pantone colour of the year > Very Peri Shop
This post contains references to products from one or more of our advertisers. We may receive compensation when you click on links to those products.