Life isn't black and white nor is the current interior's monochrome trend.
This year's looks for the home are all about using new neutrals, tactile finishes and making connections. It's about those finishing touches that connect – that work together and are new takes on classic looks. Monochrome is one of these looks – that rarely dates and that can deliver this classic yet totally on trend feel.
Arighi Bianchi has encapsulated this in their latest design inspiration featuring exciting new products for 2022
The NEW Monochrome
Monochrome never goes out of fashion, but in 2022 this trend is about using new neutrals and layering texture and tactile materials to create a sleek and sophistacted look with added depth.
Boucle is hugely popular right now and this trending fabric is a great update in homes – from cushions through to sofas and dining chairs. It's versatile too and a trend that we are seeing it work across both classic and contemporary spaces.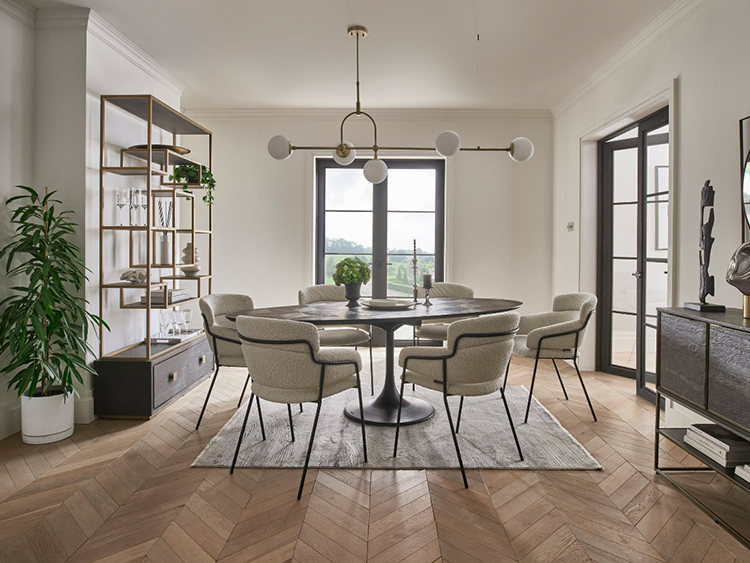 Layerer Neutrals, Tan and Black in Open Plan Living Spaces
Modern open plan living doesn't have to mean minimalist. Layering is the latest trend to give paired back Scandi interiors a cosy but refined finish. Strike the perfect balance by layering on-trend materials, textures and a complimentary colour palette including touches of ginger and warm wood tones, to create the perfect cosy open plan and dining space without it looking cluttered. Hints of black keep it looking sleek and fresh.
Modern Country
Create a modern classic country feel with 2022 twist by juxtaposing brick work with black styling and accessories.
So while black isn't the immediate colour you think of when aiming for a more country look and feel – it will bring an interiors' overall dynamic up to date.
This can be achieved with a new rug, coffee table and accessories to give a neutral sofa an instant update.
Need more inspiration?
Get more monochrome styling ideas from Arighi Bianchi > Arighi Bianchi
This post contains references to products from one or more of our advertisers. We may receive compensation when you click on links to those products.